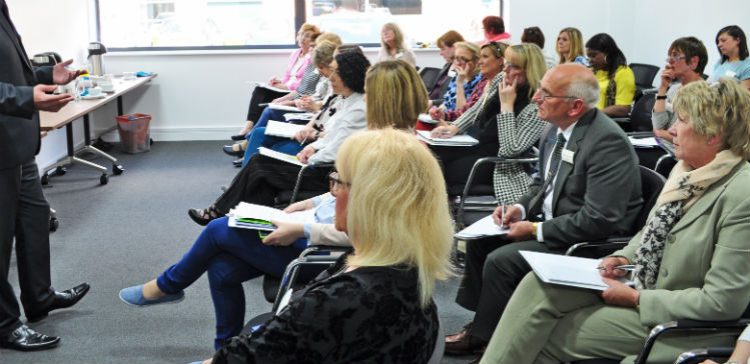 We have recently hosted a joint seminar with Brake (the road safety charity) which focused on sudden bereavement. The seminar - "Understanding sudden bereavement: providing effective support to suddenly bereaved people" looked at providing help, guidance and advice to family and loved ones after a fatality and providing them with the support they need.
Brake are a national road safety charity in the UK to who work to reduce road deaths and injuries and to make our roads safer. They also support people who have been seriously injured in a road crash, as well as providing support to families who have been suddenly bereaved by a road crash.
Amongst their work, they also initiated Sudden – an initiative which focuses on providing the support needed by families after a sudden bereavement. The initiative also provides advice and training for professionals who have to deal with suddenly bereaved people in their line of work.
Through their work with Sudden, Brake produce bulletins for professionals to guide them with dealing with sudden bereavement, as well as seminars, training and webinars.
The recent seminar hosted by Sudden and CFG Law focused on the emotional and practical support that should be provided to people who have been suddenly bereaved. There was also a focus on how different professionals can provide this to people and help them at such a difficult time.
The three expert speakers at the seminar included; Dr Stephen Regel, Director of Nottingham's Centre for Trauma, Resilience and Growth, Julia Walmsley, a bereaved volunteer with the charity and Crispin Balmer, a serious injury solicitor at CFG Law.
All three speakers were fantastic on the day and delegates gained an insight into the importance of providing help and support to suddenly bereaved people, and how this support can make a huge difference to grieving families.
Richard Coteau, senior corporate fundraiser at Brake said "As a charity working to support people bereaved in road crashes we know all too well how important support is. Understanding sudden bereavement and providing appropriate support is crucial in helping people at what is a very difficult time. Working alongside CFG Law to promote best practice from the industry is incredibly useful, and we hope to work together in the future to provide more information to support professionals."
CFG Law are specialist serious injury solicitors with over 30 years' experience helping people after a fatal accident. Their aim is to put clients' needs at the heart of everything they do and help them to gain access to justice after an accident. Their main focus is on getting clients access to the support and help they need as quickly as possible.
Crispin Balmer, serious injury solicitor at CFG Law, commented after speaking and attending the event, "These seminars are vitally important to inform professionals how to effectively support and help people who have been affected by sudden bereavement. It was really interesting hearing from Julia about her experience after sudden bereavement, as well as Stephen and his knowledge of trauma and post-traumatic stress that can develop following a loved ones' death. I have seen through my work with fatal crashes how the proper support can help people who are living with sudden bereavement, and guide them through the legal and emotional challenges facing them. It was great to host the event at our offices and help Brake with this event."
We are catastrophic and serious injury solicitors who provide legal advice together with financial, physical and emotional support.
When serious injury turns your world upside down, we pull together with you and your family to get your lives back on track.
Call today on 0800 988 7022 or fill in our online enquiry and one of our dedicated team will call you back.