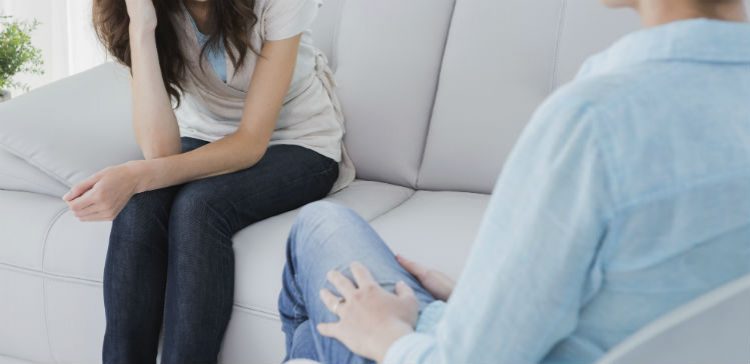 For many people with Post-Traumatic Stress Disorder (PTSD), returning to work can indicate that life is getting back to normal and that they are moving past their feelings and symptoms; that they are getting their life back on track.
However, returning to work can create a situation of great stress to someone who is suffering from Post-Traumatic Stress Disorder, and it is important that they have all the coping strategies and support in place to enable them to successfully return to work.
It is important that any difficulties are addressed and dealt with appropriately. Some of the difficulties someone who is suffering from PTSD can experience in the workplace can include:
Problems with memory and retaining information.
A decrease in concentration levels.
Feelings of fear and anxiety.
Becoming isolated from colleagues and having poor interactions with them.
Extreme reactions to certain situations.
Increase in sickness and absences.
Fatigue and difficulty staying awake.
Sudden panic attacks.
Dealing with any of these difficulties in the workplace can be stressful. By dealing with each thing individually, you can begin to manage them one by one and improve your working experience. Here are some helpful things you can try to do in the workplace to help with different situations.
Problems with concentration levels – difficulties with concentration can be due to a number of issues in the workplace including heightened arousal and increased stress. By reducing distractions such as noise levels and keeping workspaces clean and tidy, you can increase your concentration. Try setting small manageable goals so that you feel a sense of achievement when they have been completed.
Problems with memory and retaining information – to try to remember tasks that need to be undertaken, make lists of everything that needs doing and set reminders on phones and computers that will jog your memory about a particular task. Try making notes or written instructions on what exactly needs doing.
Dealing and interacting with colleagues – speaking and discussing things with colleagues in the workplace can sometimes be stressful. However, when you are suffering from PTSD it can become increasingly difficult. Try to be open and honest about your experience so that colleagues understand exactly what you have been through and how this event has affected you.
Employers can also provide support and help to improve an employee's experience when they return to work with PTSD. This can include:
Listening to what their employee has to say and educating staff on PTSD so they understand the difficulties their colleague may be facing.
Identifying what limitations they may have and how these can be overcome.
Looking out for tasks they may find difficult and providing the help and assistance they require.
Identifying their strengths and what you can assist them with.
Assessing the working environment to see how this could be adapted to help them in their recovery and return to work.
Returning to work can be a massive step for someone suffering from PTSD. It important that if you are thinking of returning to work that you are completely ready and that your employers are aware of your symptoms and how this may affect your work
We are catastrophic and serious injury solicitors who provide legal advice together with financial, physical and emotional support.
When serious injury turns your world upside down, we pull together with you and your family to get your lives back on track.
Call today on 0800 988 7022 or fill in our online enquiry and one of our dedicated team will call you back.