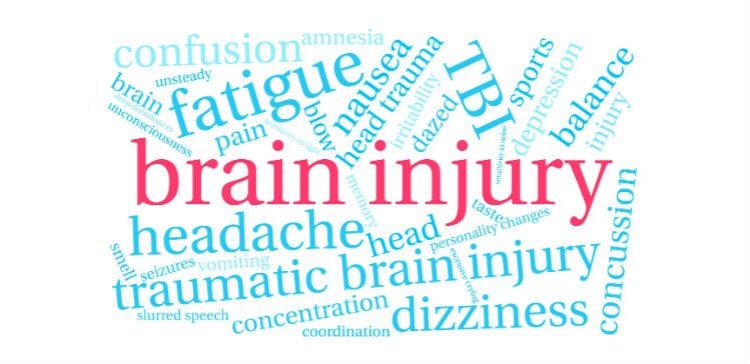 One of the most common symptoms people complain of after sustaining a brain injury is fatigue. Fatigue is a feeling of complete exhaustion. It is not just about feeling tired, but about feeling unable to undertake everyday tasks without the need to rest. People often report feeling tired, weak and unmotivated to do anything.
There are three types of fatigue that people can experience; physical, psychological and mental fatigue. Physical fatigue is feeling exhausted throughout your body and needing to take regular breaks and rest. Psychological fatigue is a lack of motivation to undertake tasks because they will make you feel tired and bring on fatigue. Mental fatigue is difficulty concentrating on tasks and feeling exhausted if you are required to focus and concentrate for a prolonged period of time.
Fatigue can not only cause problems with your ability to do tasks, but an inability to think clearly and can also lead to problems with low mood and depression.
Coping with fatigue after a brain injury
With around 70% of people with a brain injury reporting symptoms of fatigue, it is important to understand how to recognise it and learn some coping mechanisms.
Some common indicators of fatigue include:
Lack of concentration and losing attention.
Blurred sight or eyes feeling heavy.
Continued yawning.
Irritability and becoming fidgety.
Feeling of heaviness in muscles and limbs.
Developing a headache or your head feeling fuzzy.
It is important that people who have sustained a brain injury learn to recognise these signs and take actions to rest to avoid the risk of burning out.
In order to cope with fatigue following a brain injury, people can learn to adapt their behaviours to help deal with the symptoms of fatigue.
Some common advice includes:
Identifying what triggers your fatigue and then taking actions to reduce or remove these triggers where possible.
If you feel the onset of fatigue, make sure you take a break and rest. Continuing with any activities may make you less productive later in the day.
Keeping to a schedule can help your brain to know what to expect. Going to bed and waking up at the same time each day is a good idea to tell your brain when you should be resting.
Try to avoid alcohol, drugs and caffeine.
Prioritise any activities you need to do. This will mean the most important activities are done first and if you are too tired to complete the full list, the least important tasks can be left until the next day.
Although symptoms of fatigue can be lifelong following a brain injury, these simple things should help to overcome your fatigue and start to get your life back on track.
We are catastrophic and serious injury solicitors who provide legal advice together with financial, physical and emotional support.
When serious injury turns your world upside down, we pull together with you and your family to get your lives back on track.
Call today on 0800 988 7022 or fill in our online enquiry and one of our dedicated team will call you back.