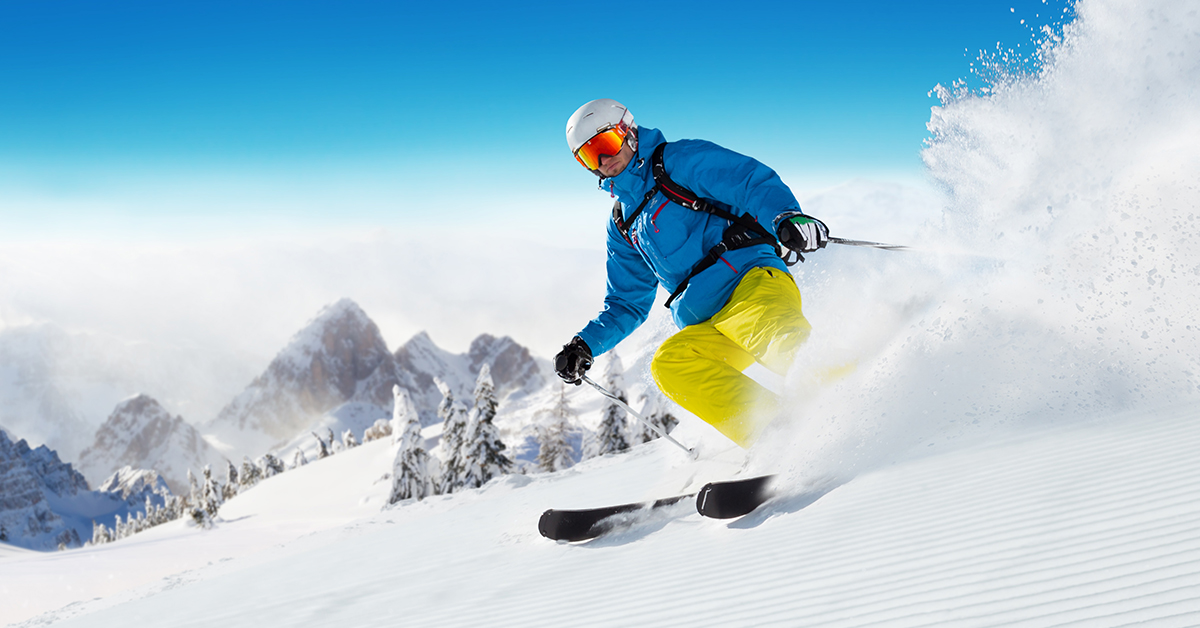 We all love the winter season and in particular, adventure sports enthusiasts look forward to the arrival of the cold spell more than others, waiting for snow slopes to take shape on the mountains so that they can take to the trails for hours of adrenaline filled fun.
It's not hard to see why skiing and snowboarding are such popular activities. Both are physically demanding sports that take place in some of the most stunning scenery that the world has to offer. As a sport, it also has a real sense of community. At CFG Law, we can easily name several members of the team who are waiting eagerly to jet off to colder climates and enjoy some time skiing or boarding.
But with the fun comes responsibility. Skiing and boarding is great exercise, but it is statistically a high-risk sport too, with many accidents reported each year. Head and brain injuries are sadly all too common and therefore it is important that we make sure we do everything we can to stay safe on the slopes.
About head and brain injury
Traumatic Brain Injury is perhaps the most dangerous injury we are at risk from on the slopes. A traumatic brain injury occurs when we experience a sudden blow to our head or a penetrating injury that disrupts the normal functioning of the brain. Falling at speed on the slopes or colliding with trees or other skiers poses a particular risk of head injury.
Sustaining an injury to your head or brain is potentially life-threatening. The symptoms will depend on the severity of the injury but brain injuries can affect four particular areas;
• Physical – The way our body works, including walking and control of our bodily functions.
• Cognitive – memory and the way we think and learn.
• Emotional – the way we feel.
• Behavioural – the way we act.
At CFG Law we are advocates of helmets and would encourage those who are going to be skiing or boarding this year to consider purchasing this essential safety kit. Of course, a helmet can only provide so much protection, but surely, wearing something which provides additional support to your skull in the event of an accident is a "no-brainer"?
Safety equipment – where to look?
First and foremost, it's important to remember that a badly fitting helmet can cause more damage than it prevents, so popping on your friend's helmet doesn't cut it.
There are many specialist ski helmet retailers out there, and their websites will be filled with advice about how to correctly measure for a helmet. Better still why not visit a shop that sells ski equipment, as you can guarantee that if they sell skies and boards – they sell helmets too! The staff will be expertly trained to fit helmets and can offer advice on what level of protection each helmet will provide. You will also be able to try on many different helmets to ensure you get the best possible fit. Plus there is the added bonus of enjoying some additional winter sports retail therapy whilst you're there too!
Head Injuries and compensation – what you need to know
If you or a loved one has sustained a head or brain injury due to an accident on the slopes which was not your fault, even if you were partly at fault, you could be entitled to ski accident compensation.
An accident may involve other skiers hitting you or pushing you into other objects, or could have been caused by faulty ski or boarding equipment. In some instances, a ski or boarding instructor can be found liable for your injuries if you are persuaded to try a manoeuvre or slope which is outside of your capabilities.
Of course, the first consideration for you, or your loved, one is your health and wellbeing. At CFG Law we put the needs of our clients at the heart of everything we do and the first stage in the process is to arrange for an early medical assessment of the injuries.
Head and brain injuries are particularly complex and consequently, it is essential that you select a solicitor who has the proven experience of handling these claims, and the medical connections to accurately identify and treat your injuries. CFG Law has over 30 years' experience of handling complex, serious head injury compensation claims. We work with a network of approved medical professionals who will be able to assess your injuries quickly to ensure that a bespoke package of treatment and rehabilitation is put into place as soon as possible. It has been proven time and again that early identification of injuries and swift commencement of treatment, tailored to the individual, is by far the most important factor in ensuring the greatest amount of recovery.
Head and brain injuries often require long-term and sometimes life-long treatment and care. By making a claim for compensation, we can arrange for any necessary adaptations to your home or vehicle and arrange for you to meet with experts such as physiotherapist, psychologists and occupational therapists to get your life back on track. We can support you and your family by providing funds to pay for care and support, both now and in the future
We are catastrophic and serious injury solicitors who provide legal advice together with financial, physical and emotional support.
When serious injury turns your world upside down, we pull together with you and your family to get your lives back on track.
Call today on 0800 988 7022 or fill in our online enquiry and one of our dedicated team will call you back.