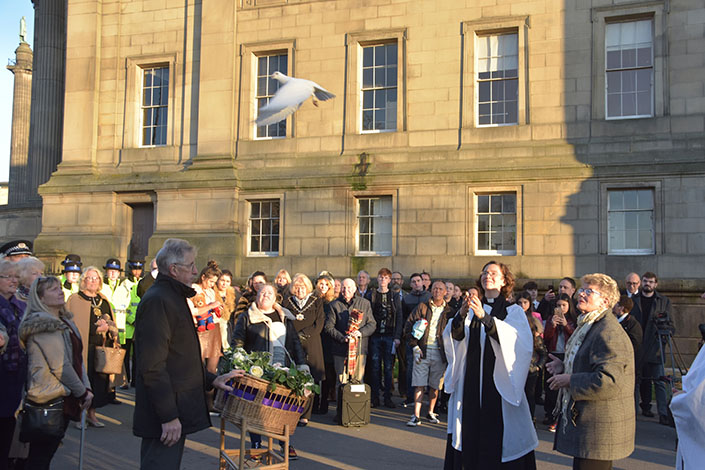 As 2021 begins, it seems natural to look back and reflect on an especially challenging twelve months. For those of us who are a part of RoadPeace, coronavirus meant we had to adapt quickly by moving local groups online and taking time to check in on each other more often. Losing a loved one in a road traffic collision can be extremely isolating and lockdown worsened this; support was needed more than ever. In 2018 and 2019, RoadPeace West Midlands had held services at St. Martin in the Bull Ring, for World Day of Remembrance for Road Traffic Victims – finally bringing Birmingham into line with other cities, in marking a day which has just seen its 25th anniversary. The response to these services was overwhelming and it was moving to see so many people join together, in remembering those lives lost on our roads. Unfortunately, the events of 2020 meant an 'in-person' service became impossible, but we knew we could not just cancel the event. Therefore, we set about creating our first YouTube service. We had no idea if we could pull this off, or if we would manage to convey the warmth and support that is needed; those of us involved in the organising certainly had a few sleepless nights. In the end, thanks to help from our sponsors, the Rector Jeremy Allcock, the emergency services and the members of our support group – everything came together, and it was a moment that RoadPeace West Midlands can be proud of.
Yet, there will be people out there who just do not understand the need for World Day of Remembrance for Road Traffic Victims. As a society, we can be incredibly confusing. We base much of our national identity on events from the past and show rightful respect for lives lost in large scale tragedies. However, we completely overlook the individual stories of loss that occur on our roads each day. Many of us bereaved through road crashes will have been on the receiving end of advice to 'move on' or not 'get stuck in the past'. These can be deeply damaging comments made by often well-meaning people, who simply fail to understand the horror of road death, or the fact that love does not end when a life does. I have just spent my seventh Christmas without my brother, after he was killed by a speeding hit-and-run driver. Attending remembrance services has become a vital source of comfort for my family, and we will be forever thankful to RoadPeace for providing them. Just like grief, remembrance is individual and will mean something different to each person – but I will try to explain just a few of the many reasons why remembering road traffic victims really matters.
Road death is not a normal death
When I opened the front door on the morning of Sunday 30th November 2014, the absolute last thing I was expecting was to see my Dad standing there, ashen faced. As he told me that the police had been and that my brother was dead, everything that I thought I knew and believed in seemed to be pulled out from underneath me. Not for one second would I say that losing someone in a road traffic collision is any worse or any easier than any other type of death – grief is horribly painful, end of.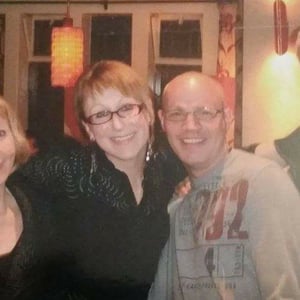 However, what I would say is losing someone in this way is different to other types of loss. At 39, my brother was in the prime of his life – there was no inkling whatsoever that his time with us was limited – if only I had known, then I would have made sure I treasured my last hug with him, instead of rushing off. There was no goodbye, there was no time to tell him how much I loved him, and no chance to comfort him in those final moments. I have heard my brother's death described as a candle that was suddenly blown out – I find this an upsetting description; but have to admit it is accurate.
Memories are a gift
As with any death - those left behind grieve, plan the funeral, try to think about what to do with possessions, and work through the family fallouts that can follow. But with a road death – there is so much else on top. The suddenness and the violence of the death. Identifying the body. Getting little say over a post-mortem(s). Seeing your loved one written about in a newspaper. Waiting and waiting for the facts, as the investigation takes months. An inquest or a court case. The lack of remorse where someone is at fault. I felt like an episode of Eastenders had jumped off the television and was unfolding all around me, but I was powerless and without a remote control to switch it off, or even hit pause for just two minutes of peace. So, those that go through some or all of the above, go through terrible trauma. The very least we can do to try and help people, is allow them a space, a remembrance service or some quiet time – where they can think about the person they have lost, and also what life was like before they learnt just how fragile it can be. This feels very topical at the present time, as we see those bereaved through Covid-19 beginning to campaign for better support following such a distressing bereavement. Trauma adds additional layers of hurt to an already painful experience and so we need to be aware that road death and other 'unusual' deaths can often require very specific help. This is something that in many cases may only be understood by those who have experienced such a loss themselves; it needs more open discussion to help others to be able to better empathise.
Writing the words 'memories are a gift' makes me cringe a bit. Tell that to someone newly bereaved, and it might not go down too well. After all, nobody wants to be left with their memories only – we want our loved ones here so that we can make new ones. Sometimes, people might choose to shut their memories away, for fear that they are a painful reminder of all that has been lost; or friends might clam up when you mention your loved one, as they struggle to know what to say. At our service of remembrance in 2019, the Rector of St. Martin in the Bull Ring gave a talk in which he opened up a cardboard box and removed items one by one. Each item had belonged to his parents and had a story attached to it. As he spoke, the impact on those attending was profound – people began to cry or look at each other and nod in understanding. The Rector's message to open up the box and take the memories out really resonated. We need to talk about those who have been killed, as their impact on our lives stays with us forever – they are more than their deaths – they are the laughter, the joy, the arguments, the happiness, the heartbreaks, the holidays and the countless moments that have made us who we are.
Over the summer, I was made redundant from a job where I have at times been really happy and had some wonderful friends. With the daily updates about the state of the economy, it was disheartening, but my brother's memory really kept me going. He was a determined and positive person, he would always flip a difficult situation on its head and see the good in it – so, I would close my eyes and imagine him telling me not to worry, and to enjoy some time off for a bit. I wish more than anything that he was here to have a real conversation with, and not an imaginary one, or that I could be rid of the sickening ache that sits in the pit of my stomach when the missing him hurts so much. However, his memory will always be a source of strength and resolve for me. When I hear his name read out at RoadPeace services, I am reminded that a dangerous driver has robbed us of the years we should have had with him, but I am not going to allow that driver to rob me of the years I did have with him.
By joining together, we can find help and hope
As mentioned, bereavement through a road death can bring chaos to just about every aspect of the lives of those left grieving. There are people who have this completely false notion that grief has an end date. Maybe they think that when the funeral is done, you should start to feel better. Or after the first year, you will suddenly wake up and all the pain has disappeared. Or the court case is over, so you can close that chapter now. It just doesn't work that way. When those grieving come together for a service of remembrance, it can be immensely reassuring for them to realise that they are not alone in how they feel. The anger is justified. The hurt is understandable. The tears, they will fall. Sometimes people just need to know that there is nothing wrong with them, and that they are not somehow failing – missing someone, no matter how much time may have passed, is perfectly acceptable and perfectly normal.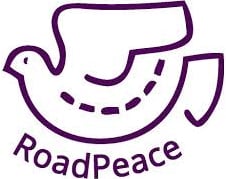 Moreover, when people with shared experiences talk, they can become of great inspiration to each other. After my brother's death, I had no idea where to begin with even trying to somehow put myself back together. Well, thank goodness for RoadPeace and all the people that are a part of it. For me, there has been Amy, Elaine, Jane and Pauline – they are people that have been there for me, they have listened, they have encouraged, and they are endlessly committed to helping others in their loss. I guess they have been my role models in resilience and perseverance. Each time someone bravely shares their story at a remembrance service, they provide support and help to others. There is no 'moving on' from a road death, but perhaps there can be a 'moving slowly forward' with the knowledge you have the right help and the right people there for you. Some of our West Midlands support group members have taken to calling us a RoadPeace family. Well, we wish we had never ended up a part of this family, but nevertheless, we are a family that will be there for each other, and for those in the future, who will sadly go through such a loss.
We need to challenge society's complacency
There is no doubt that not enough consideration is given to road traffic collisions. The very fact that many people will refer to them as 'accidents', will tell you all you need to know. The truth is the vast majority of road deaths and serious injuries are preventable – speeding, drink-driving, drug-driving, using a mobile phone, hit-and-run – these are choices that people make when they get behind a wheel of a car. Road crash victims are not given the attention they deserve; not all police forces will ensure there is a good quality investigation, not all victims will receive support, sentences are often entirely inadequate, driving bans are not long enough, television programmes do not accurately portray the devastating consequences of dangerous or careless driving - the list goes on and on. Therefore, bringing people together for remembrance becomes crucial in the call for change, when we join together in this way our voices are raised in reminding society that we should stop viewing road deaths as inevitable.
Our previous remembrance services have shown that we as victims, can have our voices heard. We have had Members of Parliament attend our services and speak in Westminster debates about the impact listening to those bereaved through road traffic incidents has had on them. We have had people pledge to stop saying 'accident'. We have had those in authority hold out a hand and agree to work with us. Yet, as with most things, change is slow and frustrating – but we should never forget that each time we come together in remembrance, we are giving a message to those in power that they need to do more, and they need to do better.
I could write so much more but I think at this point, I will close. Trying to sum up all the reasons why remembrance matters in one blog is not really possible – the answers are infinite. Perhaps the question we need to ask is, if we could choose to forget those we have lost, would we? Even if it meant being able to erase all the hurt and the pain of his death, I would never choose to forget my brother, for he is and always will be so much a part of me. RoadPeace have helped me to remember my brother and to be unashamed in keeping his memory alive – and in turn, that is helping me to look to the future with renewed hope.